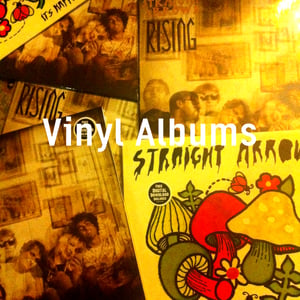 $

22.00
It's your choice, either the UK repress of the debut LP 'It's Happening' on Agitated Records.
Or the NEW LP 'R I S I N G' on Agitated/Rice Is Nice.
Or both!
'It's Happening' is pressed at 45rpm to mix with your disco records, on limited edition clear or blue vinyl (we mixed up the boxes on tour).
TEMPORARILY OUT OF STOCK.
'R I S I N G' is at 33rpm, and you'll either get a black or orange version.
BACK IN STOCK!